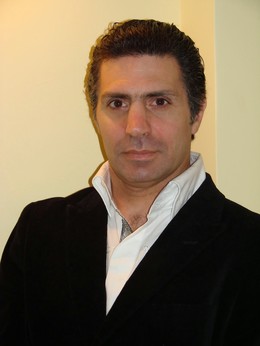 Location
Montreal, Quebec, Canada
ABOUT COSIMO CARMOSINO ART
Thanks for visiting my Art Portfolio.
TECHNICAL SKILLS AND CREATIVE TALENTS:
Expert drawing, painting, and conceptualization skills with an ability to adapt to established styles and create new styles of art.
Excellent drawing and traditional illustration skills in a variety of media including digital art skills.
Actively participates in technical and artistic problem solving situations.
Is able to identify inefficiencies in the concept-to-production process and helps to establish resolutions.
Advanced understanding of color theory, surface textures, anatomy, architecture, environments and light and shadows.
Understanding of form, composition and use of detail.
A strong ability to think in 2D and 3D.
Excellent illustration and visual storytelling skills including: Composition, Perspective and Color Theory.
Solid traditional and graphic design skills.
Cinematic design skills.
Energetic, enthusiastic, self-motivated with a strong work ethic and high level of initiative.
Positive communicator with the ability to work with staff.
Keen eye for detail in all areas from concept to artwork through to finished pieces.
Excellent interpersonal and communications skills.
Breadth of artistic styles.
Solid knowledge of art history.
Thinks outside the box.
PERSONALITY:
I enjoy creating art in my artistic journey that is thought provoking achieving unique high end artworks.
When I work in my comfort zone thinking outside the box it comforts me and pleases my clients.
I'm eager to share my knowledge and experience in art and other creative fields with other artists who are passionate about art like I am.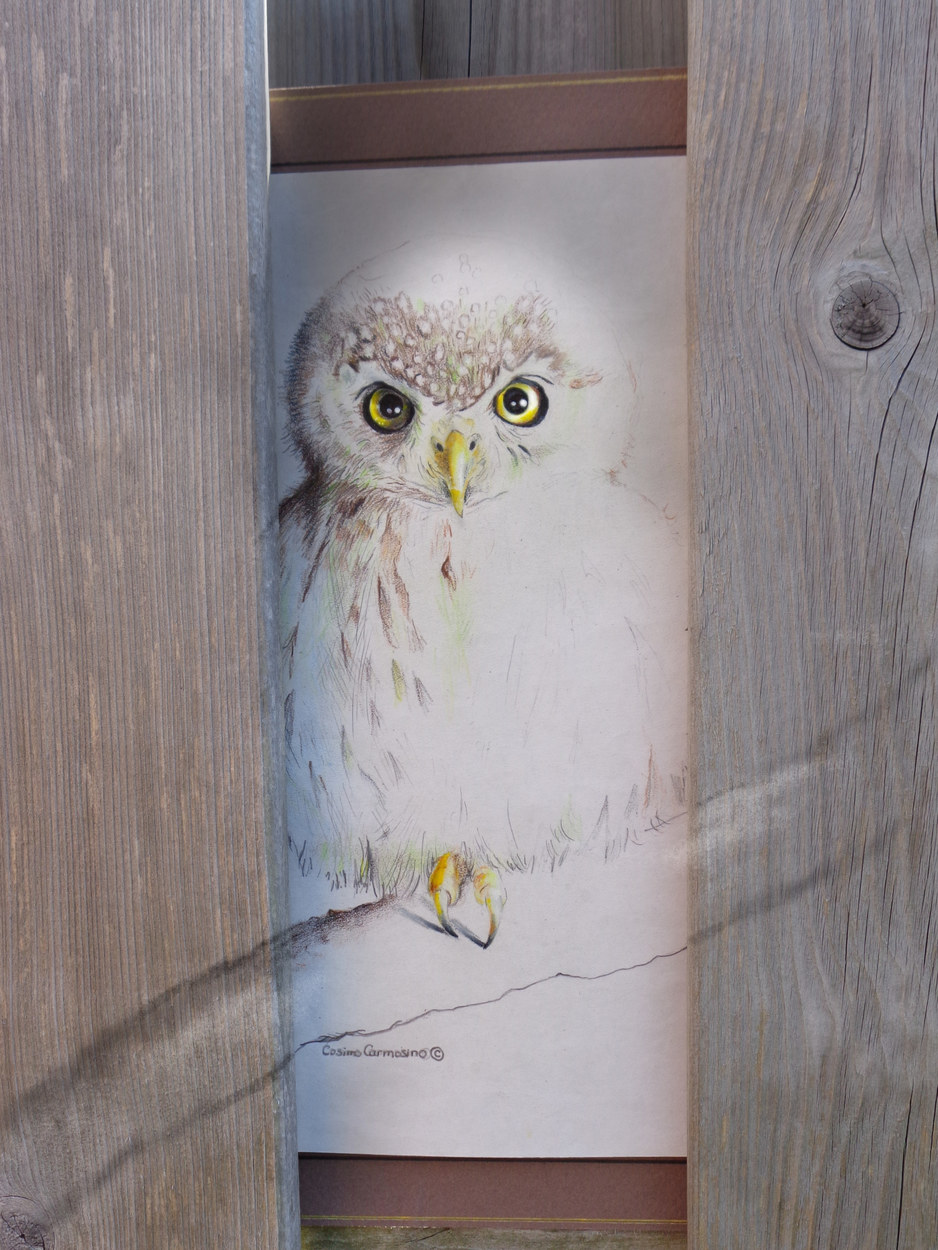 "Starring At Wonderful Wisdom of Art"
THE ART OF COSIMO CARMOSINO
BIOGRAPHY:
Born February 18, 1963 in Montreal, Quebec, Canada
Cosimo Carmosino discovered his love for artistic expression at a young age. He studied Illustration and Design at Dawson College and his versatility in the creative fields grew as he cultivated his passions and pursued further studies in fine arts, photography and computer graphics and won academic awards in these disciplines. Collaborating with talented professionals in art studios, advertising agencies, animated film companies, recording studios and interior designers gave him the opportunity to further fine tune his artistic skills and talents. Eager to share his knowledge, he taught at the University of Moncton in New Brunswick and other learning institutions.
Cosimo now draws upon many years of experience in fine arts and commercial art and has now returned to his roots of his creative passions which is fine arts and is fully devoted to paint and create contemporary fine arts. He is now offering his expertise in high-end murals to clients as well. With one foot in the past and an eye towards the future Mr. Carmosino reflects on his extraordinary gamut of skills, talents and creative visual competencies: "The role of an artist in all creative fields has changed in some ways due to the evolution of man discovering new materials, different techniques in their crafts, new technologies and of course the age of computers. I migrated my traditional art skills, talents and competencies to the digital art world and I feel comfortable to express myself and create artistic and creative work in these mediums fusing and combining to achieve unique and thought provoking art forms in these new creative frontiers.
Mr. Cosimo Carmosino informs us on his philosophical views and artistic expression and tells us, "My enthusiasm, inspirations and pleasure I get when I create art brings me to a spiritual elevation and into my serene place that connects me to my visual and sound garden as I cultivate my creative passions to harvest unique fruits from my art and my music. Creative arts and music inspires us all, touches our souls and awakens our curiosity to seek our Creator, God.
Cosimo Carmosino expresses his philosophical views on his art styles in relation to his artistic journey that connects him to his human and spiritual journey and therefore it's through his art and music he says that he tries to ignite the viewers' emotions and stimulate their senses as he communicates the wonderful amazing life and creation of God that inspires him.
There's something special about traditional art because this visual language is something we can touch as we interpret the emotions and messages through the textures, artistic techniques, compositions and the spiritual attitude exhibited through the art from the artist," says Cosimo. "I'm deeply committed to innovate to the highest standards of excellence in craftsmanship in my paintings, drawings, sculpture and other kinds of artworks using a classical or contemporary approach or a fusion of both styles of art to achieve unique styles of artistic expressions.
I enjoy experimenting with gold leaf paintings, silver leaf paintings, stained glass art incorporated with paintings, low relief sculpture, drawings and mixed media that sometimes I combine with murano glass and crystal. I enjoy to use innovative art techniques, various mediums incorporating trompe l'oeil effects that pop out of my supports. I'm capturing some sort of a cinematic style whereby the compositions and views invites us into to the perspectives and are rooted to warm lingering nostalgic emotions connecting to an ethereal quality to my artworks revealing the human and spiritual journey of our existence," adds the artist.
We can describe his art as someone who does art with a classical background with a contemporary innovative approach that marries his creativity into contemporary realism. The luminescent splendor and beauty of the paintings and artworks of Cosimo is present which combines light, shadows, color and textures in harmony to reveal artistic depth and sensibility in his visual garden.
There are written articles and biographies, artistic and creative works of Cosimo Carmosino that are featured and published in some magazines and books that showcases his artistic depth and his diversified passions for art in various artistic fields as a contemporary fine artist, mural artist, illustrator and graphic designer. Cosimo's paintings and artworks are owned by numerous private and corporate collectors and are displayed in many exhibitions and various venues across Canada, the United States and Italy.
Cosimo Carmosino recently participated in a large mural artwork creative project with some top international artists that was done for the international earth summit in Rio de Janeiro in Brazil for June 2012 and will go on a tour across Canada and most probably go to various parts of the world which may include Italy and it is scheduled to have it's resting place in The United Nations building in New York. The mural art is called, "We Are All One" and features a theme of sustainable development, solidarity, peace and harmonizing various cultures of people.
A documentary book by one of the co-creators of this project, a philosophical poem by a world renowned chinese artist and also music is included in this creative project. I'm presently working on the original music with a group of friends and work colleagues in the music business to be part of this "We Are All One" creative project.
Cosimo Carmosino participated in an exhibition celebrating 150 Years of Italian Art & Italian Unity at La Casa d'Italia in Montreal, Quebec, Canada during the summer of 2011 along with selected Italo-Canadian and Italian artists.
Cosimo Carmosino has turned his lifelong passion for creative excellence, exploration and execution into a fine art indeed.
EXHIBITIONS:
2017 "Montreal Uncovered",
Theatre Paradoxe,
Montreal, Quebec, Canada,
Group Exhibition,
Contemporary Fine Arts,
2013 "See Me, Times Square Award Competition",
Web Online Global Art Competition,
New York, U.S.A., International,
Group Exhibition,
Contemporary Fine Arts,
2012 "Rio De Janeiro International Earth Summit", (International Mural Art Project | We Are All One),
Rio de Janeiro International Earth Summit Exhibition Place,
Rio De Janeiro, Brazil,
Group Exhibition,
Mural Art and Fine Arts,
2011 "Un Incontro", "An Encounter",
Pallazo Cappuccilli,
Ripabottoni. Campobasso, Molise, Italy,
Group Exhibition,
Art and Sculpture,
2011 "Semaine Italienne de Montreal", (The Art of Cosimo Carmosino),
Little Italy in Montreal,
Montreal, Quebec, Canada,
Solo Exhibition,
Contemporary Fine Arts,
2011 "JAYD en Harmonie", (Guest Artist, Cosimo Carmosino),
Private,
Nantes and Paris, France,
JAYD Solo Exhibit,
Art,
2011 "Italia 150 Anni d'Arte", (150 years of the unity of Italy),
Casa D'Italia | Maison d'Italie | Cultural Centre,
Montreal, Quebec, Canada,
Group Exhibition,
Art,
2008 "Association des Peintres et Sculpteurs Molisani au Canada Région Québec",
Leonardo da Vinci Centre | Cultural Centre,
Montreal, Quebec, Canada,
Group Exhibition,
Art and Sculpture,
2008 "Mostra d'Arte Contemporanea Edizione 2008",
Santa Cabrini Hospital | Exhibition Room,
Montreal, Quebec, Canada,
Group Exhibition,
Art, Italo-Canadian Art,
2007 "Passions of Art of Cosimo Carmosino 2007",
Kirkland Library | Exhibition Room,
Kirkland, Quebec, Canada,
Solo Exhibition,
Art and Photography,
2003 "Italo-Canadian Association of Sardegna",
Casa D' Italia | Maison d'Italie | Cultural Centre,
Montreal, Quebec, Canada,
Group Exhibition,
Art, Photography and Sculpture,
1991 "Association Des Illustrateurs et Illustratrices Du Quebec", (Art exhibition of AIIQ members),
Ecole des Metiers de Montreal,
Montreal, Quebec, Canada,
Group Exhibition,
Art,
1986 "Atkinson Film Arts Exhibition", (Art exhibition of artists in film work),
Ottawa City Hall,
Ottawa, Ontario, Canada,
Group Exhibition,
Art and Photography
JOB TITLES:
COSIMO CARMOSINO ART | Contemporary Fine Artist | High-End Mural Artist | Traditional Artist | Graphic Designer | Digital Artist | Animation Film Artist | Photographer | Photo Editor | Copywriter | Web Content Writer | Art and Photography Teacher | Art Director


ART STYLES:
Contemporary Realism | Hyper Realism | Classical Realism | Impressionism | Expressionism| Surrealism | Gestural Art | Abstract Expressionism | Trompe L'Oei | Graphic Arts

WEB LINKS:
BEHANCE NETWORK
www.behance.net/cosimocarmosin..
LINKEDIN

https://www.linkedin.com/in/co...
CONTACT ME:
TELEPHONE:
514-835-9936
EMAIL:
cosimo10cc@gmail.com